We excel in both in the interior and exterior selective demolition. Below is an example of a section of skylights that we removed from the roof of a building in a busy downtown metropolitan area. Workers were able to properly demo. 3 layers of built up roofing material and then safely remove the debris from the building. Once all of our work for each project is complete, we make sure to clean up the entire work area, leaving it clear and safe for others.
We can provide temporary shoring, or use other creative and OSHA approved strategies for removing sections of buildings. Below are examples of a section of flooring and beams that needed to be removed to create an opening for a new elevator and set of stairs. We were able to use chain equipment and remove the beams entirely intact by owners request.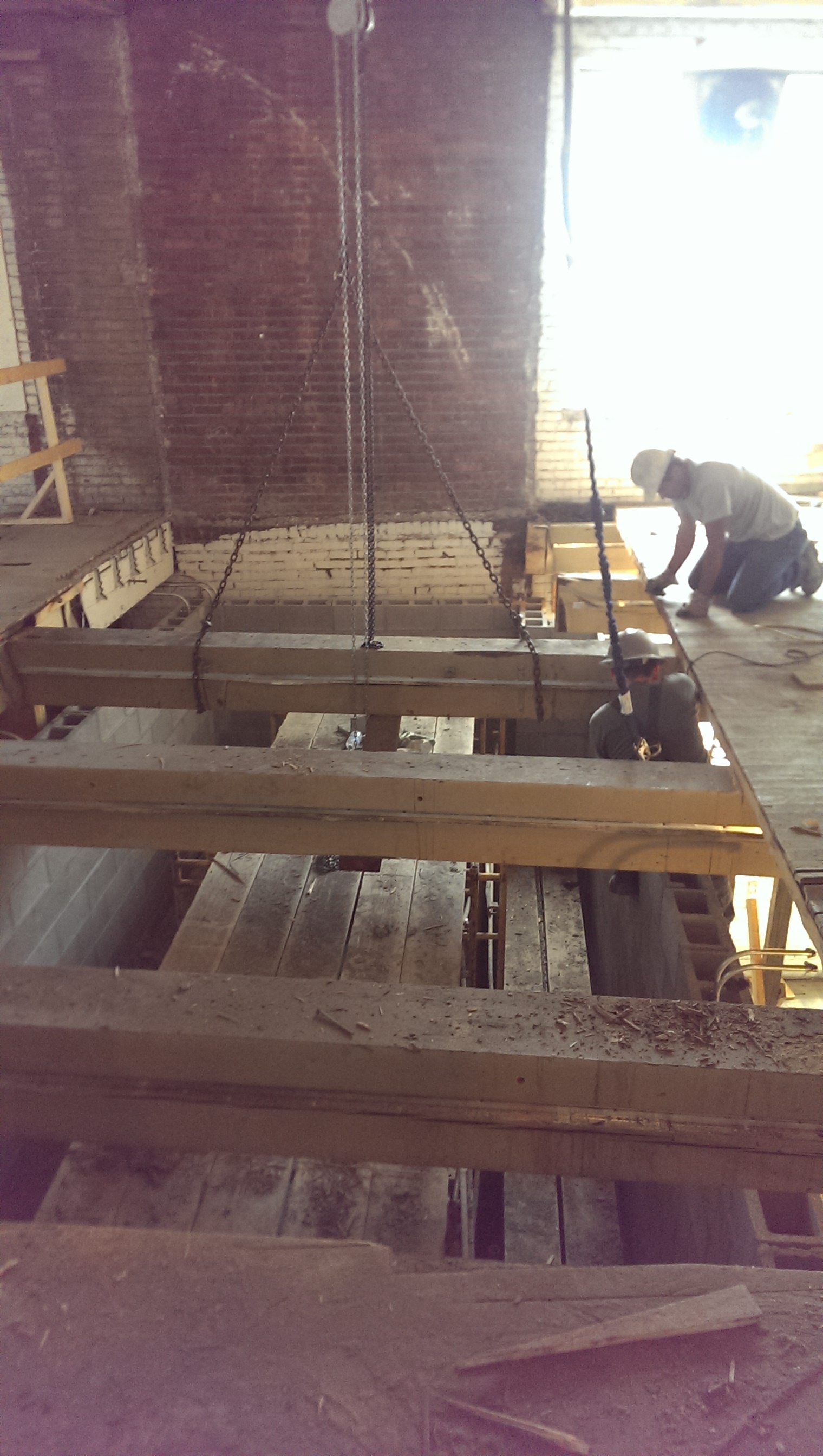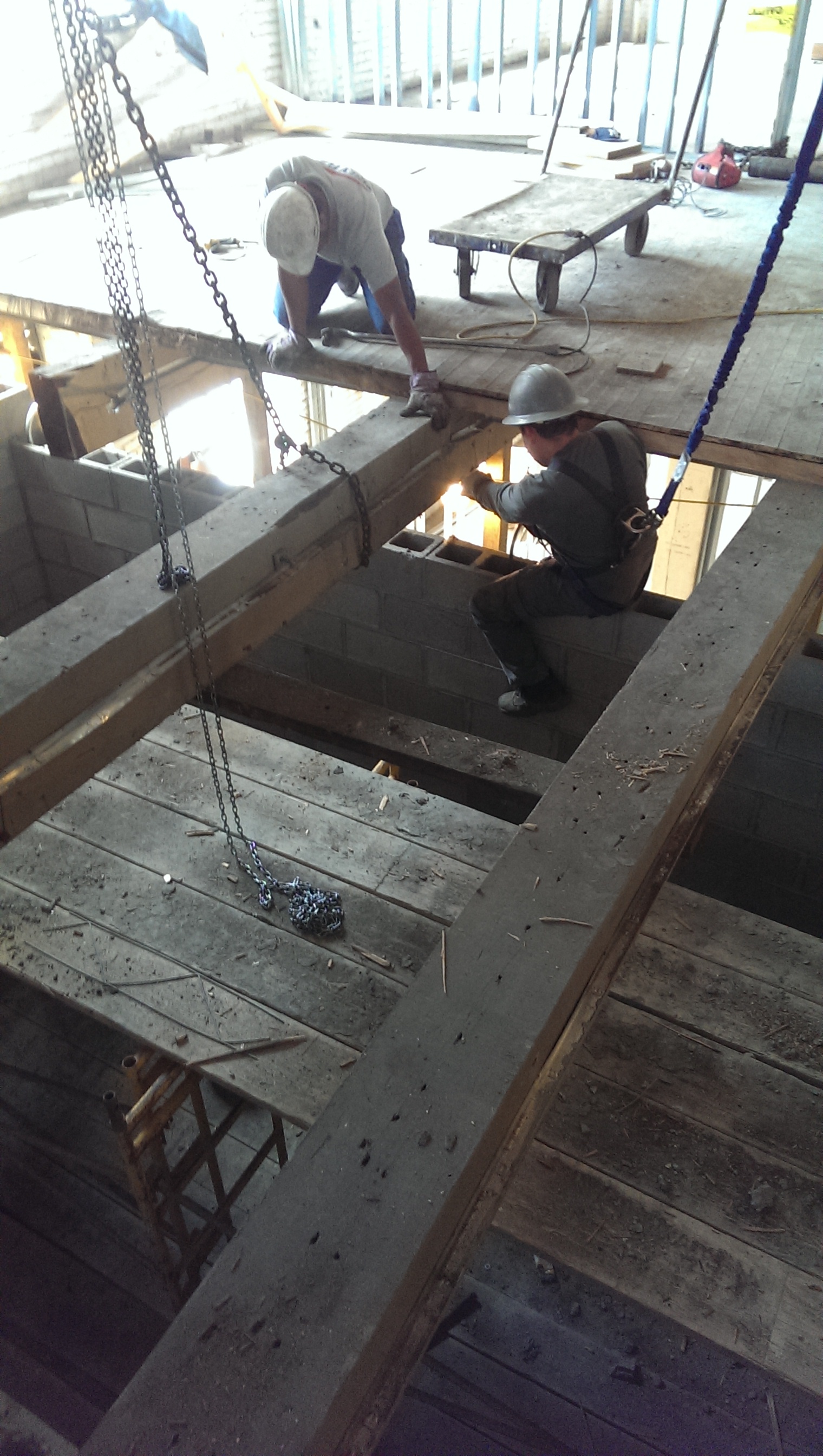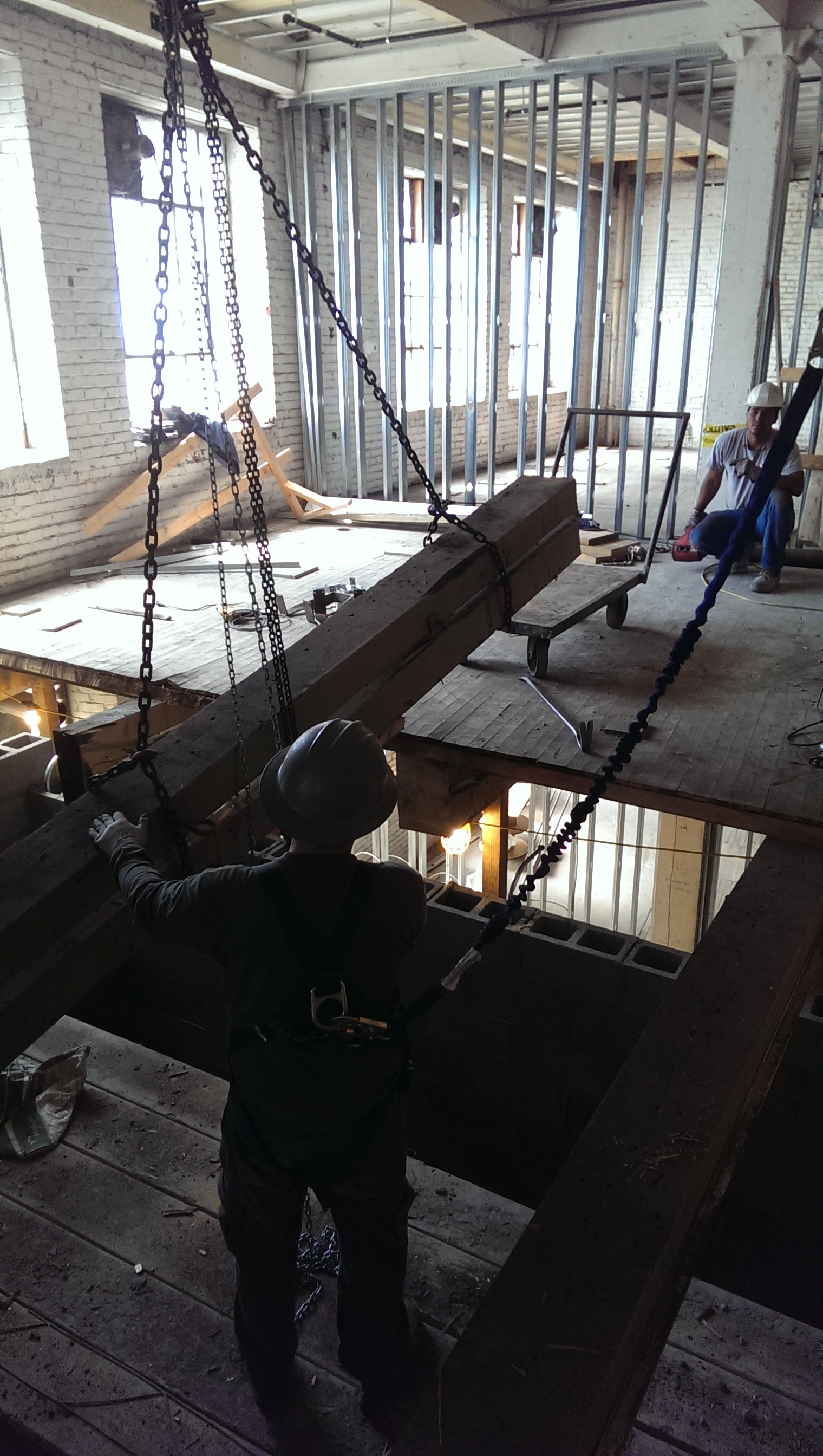 We pride ourselves on being competent and efficient. Below are examples of a building where we removed the exterior walls from the second floor and remove the brick facade below. We will also be removing concrete stairs, pads, and some interior flooring that was left from the previous demolition company. Some before and "in the process" photos are shown;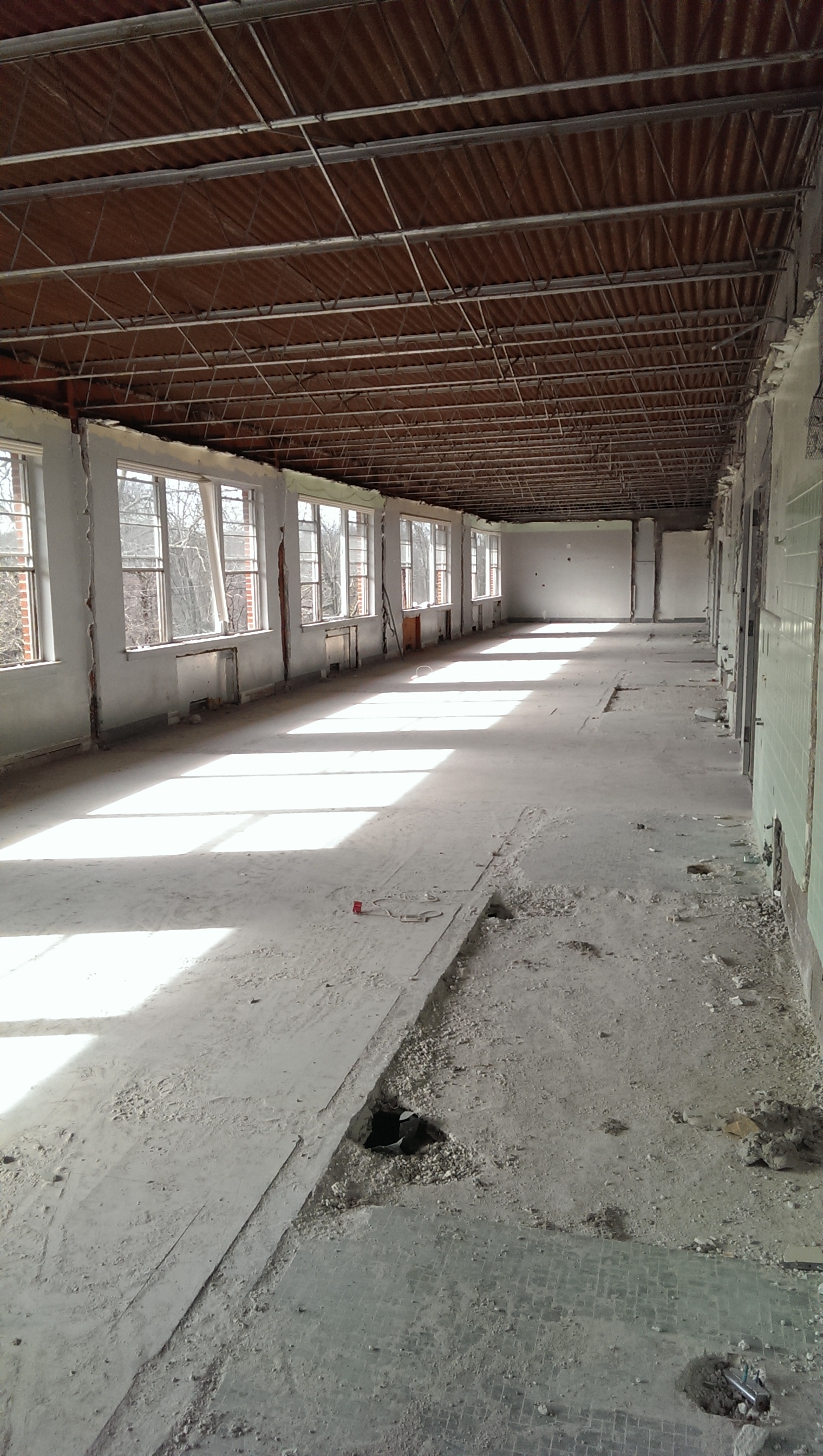 Here are some progress shots of work we have previously done in a church sanctuary and hallway. We were contracted to remove the pews, stage, balcony details, flooring, ceiling, and walls throughout the building.